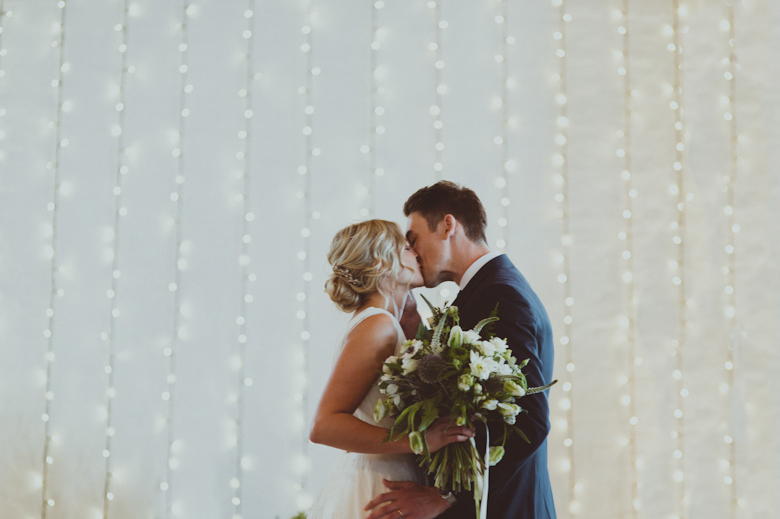 05 Apr

LONDON WEDDING VENUES
London Wedding Venues
London wedding venues have a variety of culture, architecture, and personalities. Very popular are those venues with a relaxed vibe and yet fun and simple. A lot of couples choose to have their own personalised wedding to portray the day as a couple and their own little world. And those are honestly my favourite London weddings. Mainly because… I get paid to take pictures of happy and joyous times in some unique London wedding venues. I honestly feel like London is one of the most exciting cities in the world for weddings and all that fun. There is such a variety of venues, some of the favourite ones I mention below. London is contemporary and full of tradition, a mix of cultures and characters. I love indulging in its urban traditional and modern mixture of dark & light energy.
Searching for the perfect London wedding venue
Most of my all-time favourite weddings have been in London so if you're getting married here I'd love to be part of it and let me show you some great venues. In this post, there are the London venues I have photographed at and really loved. From Trinity Buoy Wharf, Asylum Chapel in Peckham to East London's Bethnal Green Town Hall and Brixton East. If you're looking for space that has a relaxed and fun vibe, stylish yet chic, modern yet full of character infused with history and culture… here are a few that I can highly recommend.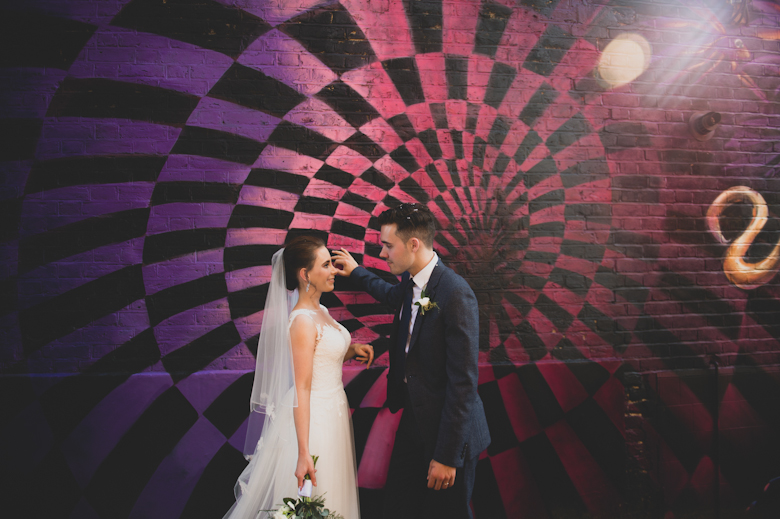 The Hoxton Hall – a beautiful intimate theatre full of character. East London's theatre space and all kinds of events and music gigs.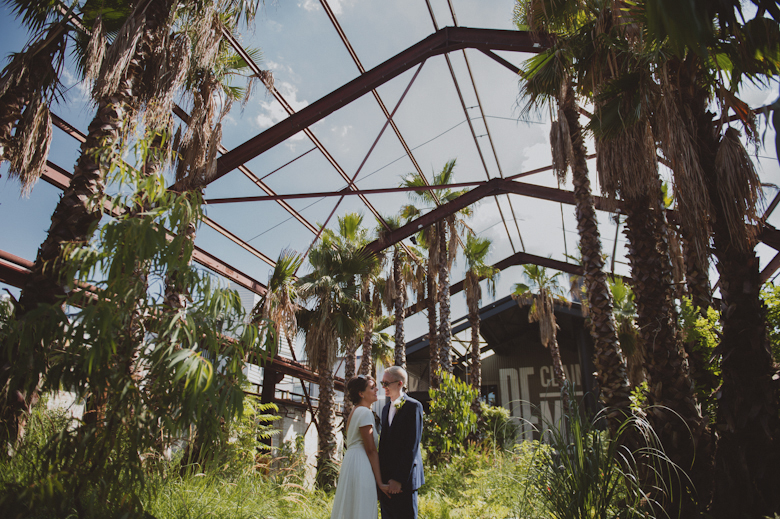 Trinity Buoy Wharf – an industrial bright large warehouse. An absolutely wonderful London wedding venue right opposite of the O2 surrounded by the Thames.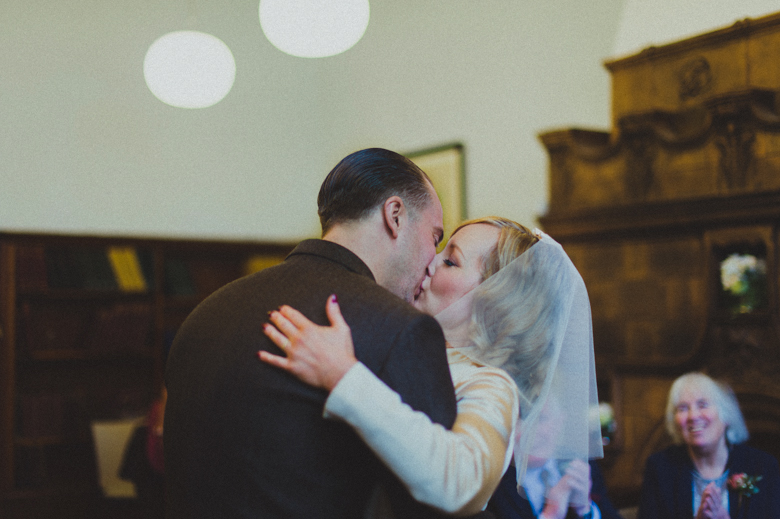 Mayfair Library – a central London's library – the Westminster register office. Just simply historical building and it's a library! Something for the book lovers couples.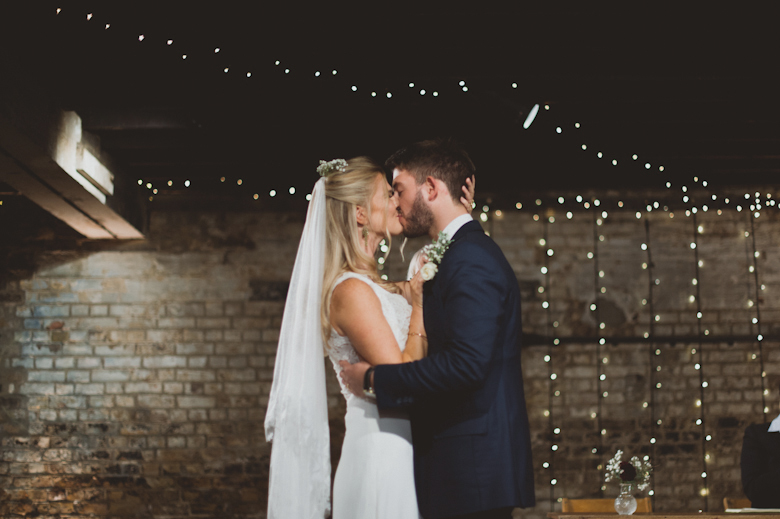 The Electrician Room – at London's coolest industrial ceremony room, at the Trinity Buoy Wharf. This is a truly special room to have a very intimate and romantic ceremony.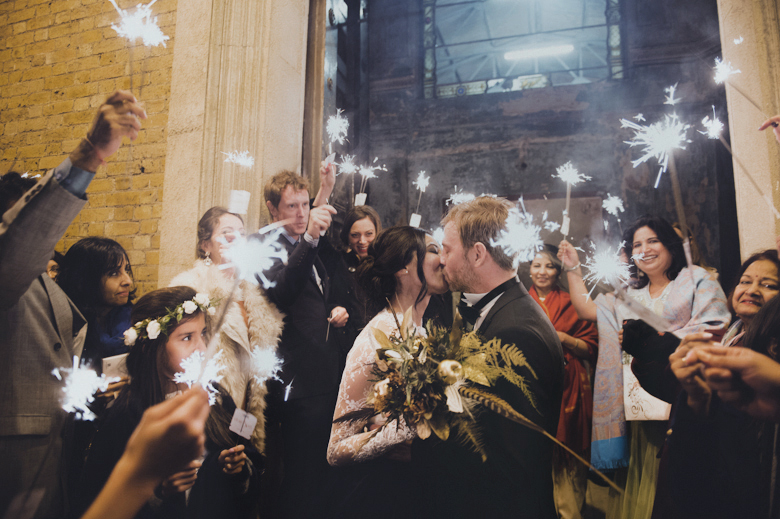 Asylum Chapel in Peckham –  this must be the most romantic and alternative wedding venue. The Chapel was bombed in WWII, full of character, candles and peaceful energy. Super relaxed wedding photography here always.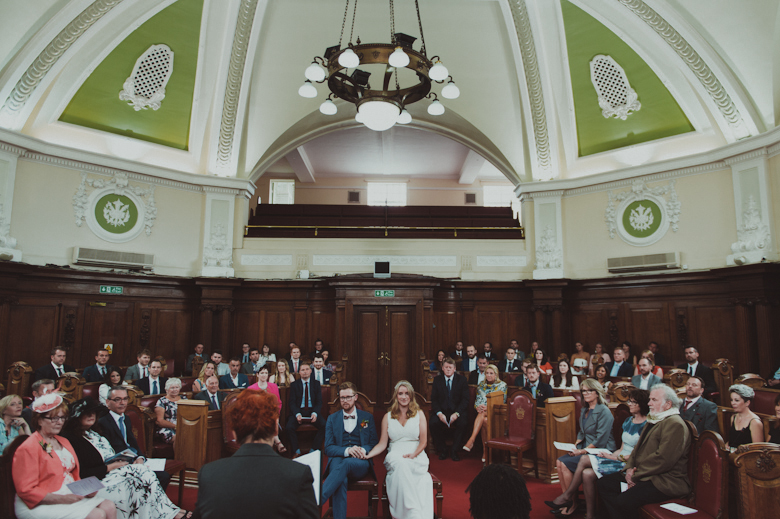 Islington Town Hall – East London's register office – one of the most attractive London's wedding venues. This is a great mix of modern design with art deco. Simply vibrant and beautiful.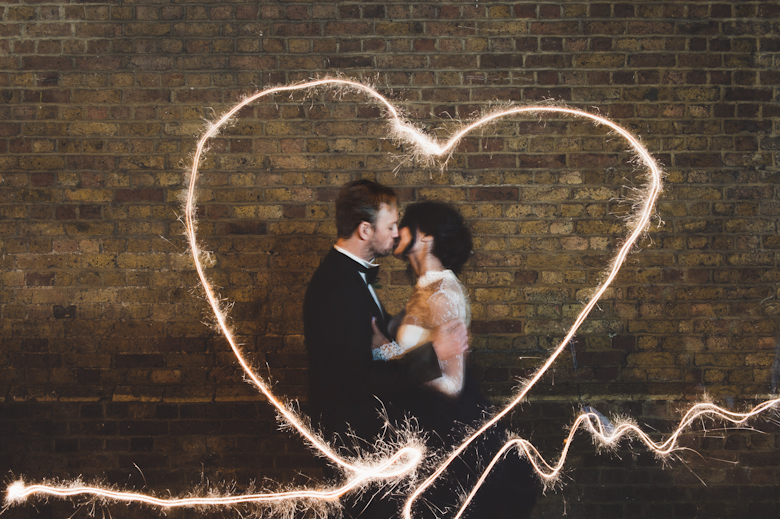 Brixton East – a funky old warehouse in East London. For a wedding reception or any event space.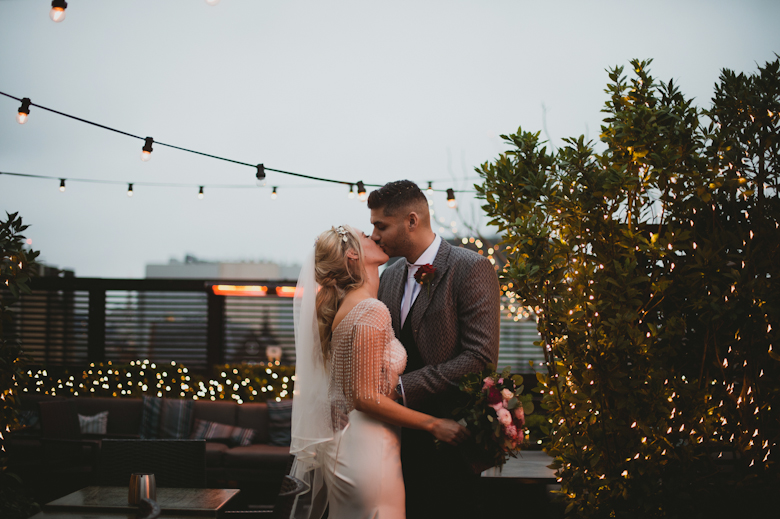 The Century Club Soho – a central London's exclusive members club – one vibrant, fun, stylish, modern and intimate wedding venue. And much more… Definitely check out this Century Club Soho Wedding.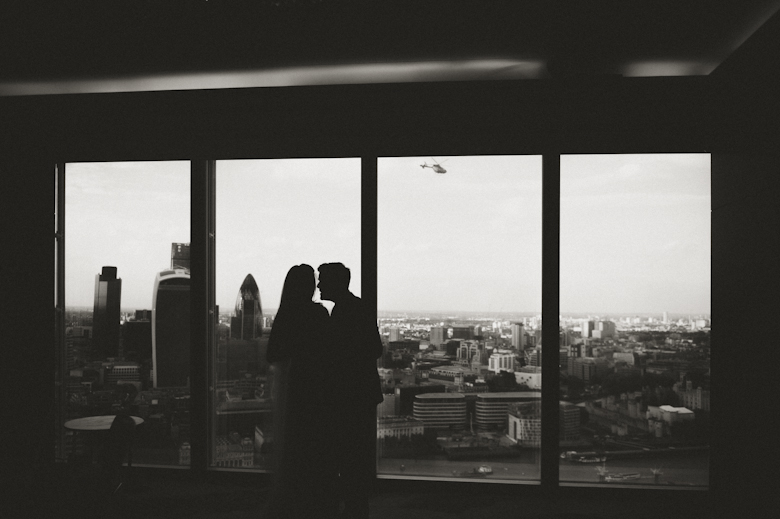 The Shard –  a London venue and so much more – just pure fun in style venue for any event and celebration. The views are amazing!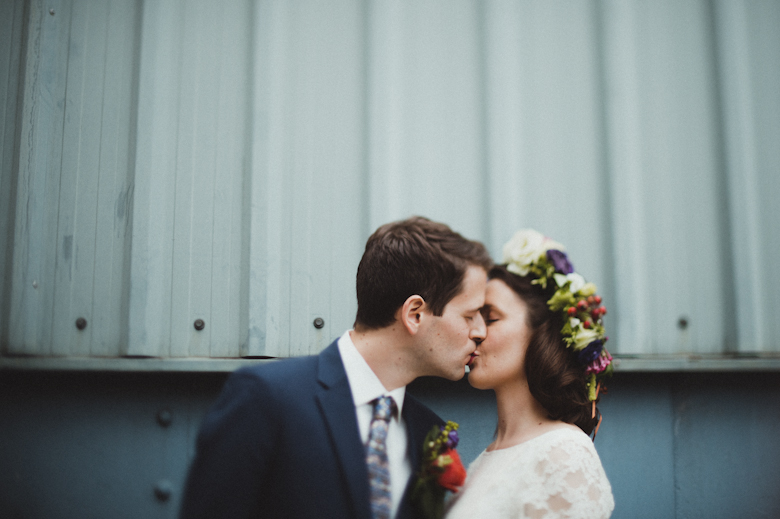 6 St Chad's Place – now called Meat Liquor King's X – is a restaurant and bar, one of the coolest London's coolest restaurants with a good vibe and urban surroundings.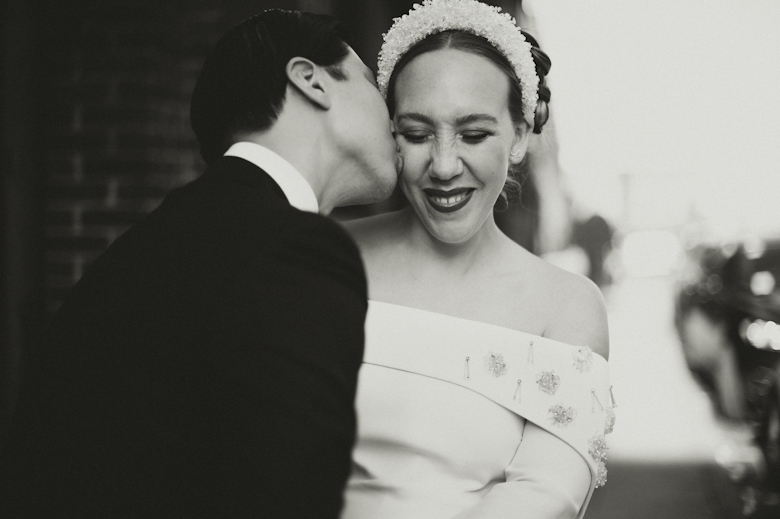 Bistrotheque – a stylish and delicious food restaurant. East London's restaurant and any event hire. This is one bright, fun, urban and guaranteed great delicious food for your family and friends.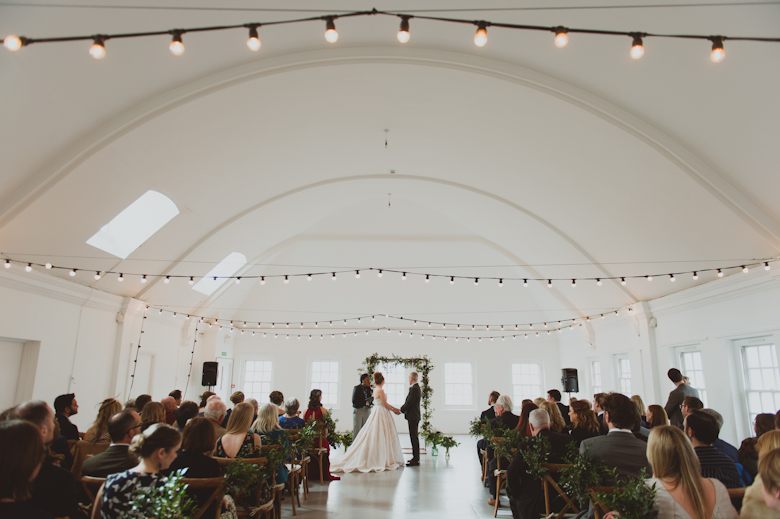 The Core Clapton – East London's amazing space.  You can have the ceremony as well as the reception here. A bright and simply beautiful venue – spacious, stylish and urban.
If you are looking for the perfect London venue for your special day, I hope you get to find the perfect place to get married and that this post was helpful.
I am an alternative wedding photographer based in London, feel free to get in touch with any questions you may have.
Tags Alternative Wedding Photographer, Destination Wedding Photographer, Core Clapton Wedding, London Wedding Venues, Asylum Peckham Wedding, Bistrotheque Wedding London, Kent Wedding Photographer, Buckinghamshire Railway Centre Wedding, Best Wedding Photos of 2019, Relaxed Wedding Photography, Wedding Photo Ideas