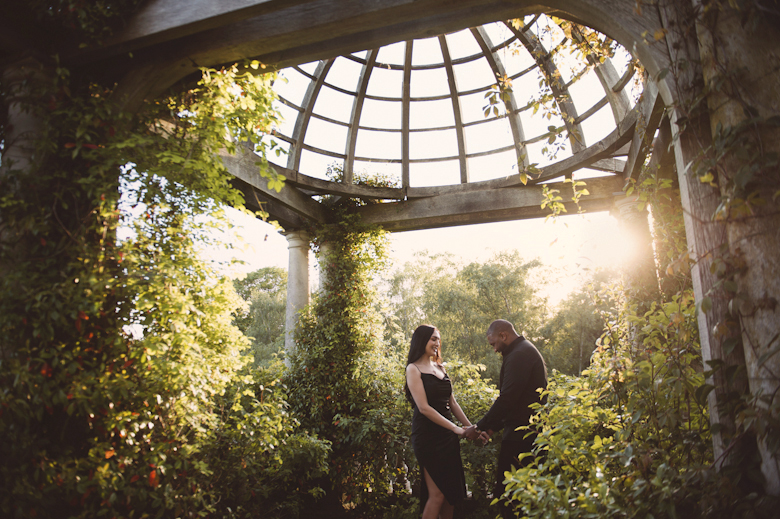 10 Apr

Engagement Shoots Made Easy
Engagement Shoots Made Easy
One of the major reasons for having an engagement shoot is to meet your photographer and build a genuine connection with them. It comes in really handy to feel comfortable around your wedding photographer on your big day. There's a lot of decisions to be made for the big day. You are about to start an adventure of planning and booking, searching and discovering. Exploring new venues and meeting different suppliers. It is a journey of excitement and also a time-consuming process.
Not only choosing the right venue, food and searching for photographers but also just simple tasks like choosing your maid of honour and best man. Deciding about whether to have a DJ or a band, colour scheme and decoration, what the vibe of your wedding should be and how to organise everything in tune with who you are as a couple and as individuals. You are going to put hard work into this and you will definitely want this memory to last by choosing the right photographer for your wedding. You will also need the right person who you will connect with. Photography skills are not the only thing that a good wedding photographer should possess. They should have good people skills as well as a good character that suits you both. I can imagine we are a friendly bunch, to be honest. My approach is relaxed so I won't be running around telling people what to do. My relaxed approach will suit couples who don't wish for fuss on the day and simple care about their beautiful moments to be documented in the most natural way.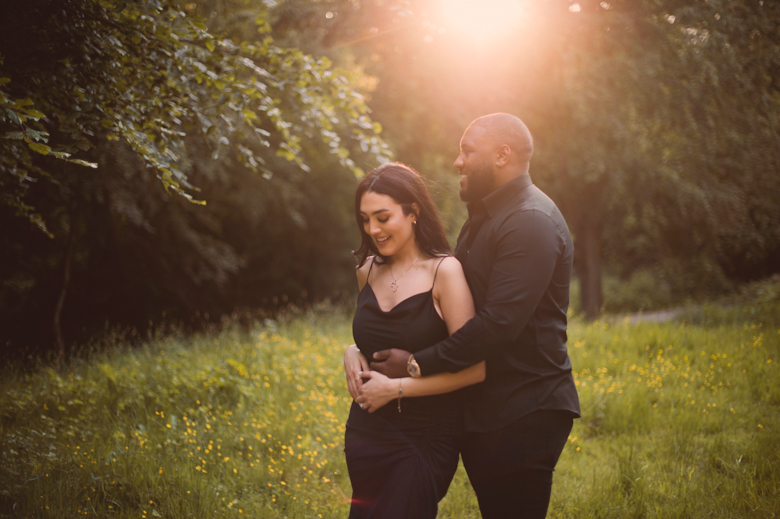 What to Expect
So you can imagine, engagement shoots are not an easy task. Not only for the time, energy and budget concerns but also couples tend to shy away from this idea as they portray it as more pressure on them before the wedding day. We all have this fear of the unknown, we don't like posing for the camera or tend to think that engagement photos are cheesy, etc… Most people really do feel awkward in front of the camera. I, myself, feel the same.
So I understand how my couples feel and that's the reason I don't pose people. I let them be themselves and bring out their natural selves when together as a couple. I pretty much just stay at a distance and let them do whatever they wish. Walk in the park, holding hands, talking to each other, having a laugh, hug or kiss. I may approach closer with time. Although, by this time they more relaxed and understand the way I work. Some couples need a little guidance and I am happy to provide a few tips on how to ease a stiff situation and give them a little direction which is still going to be very natural to them.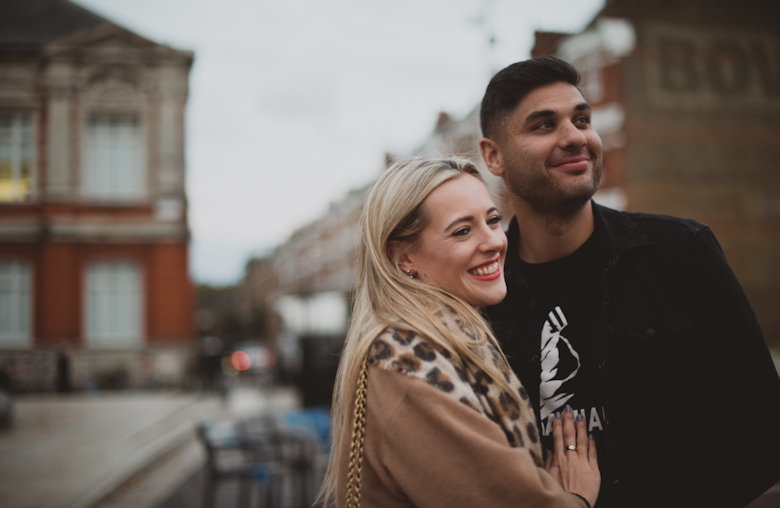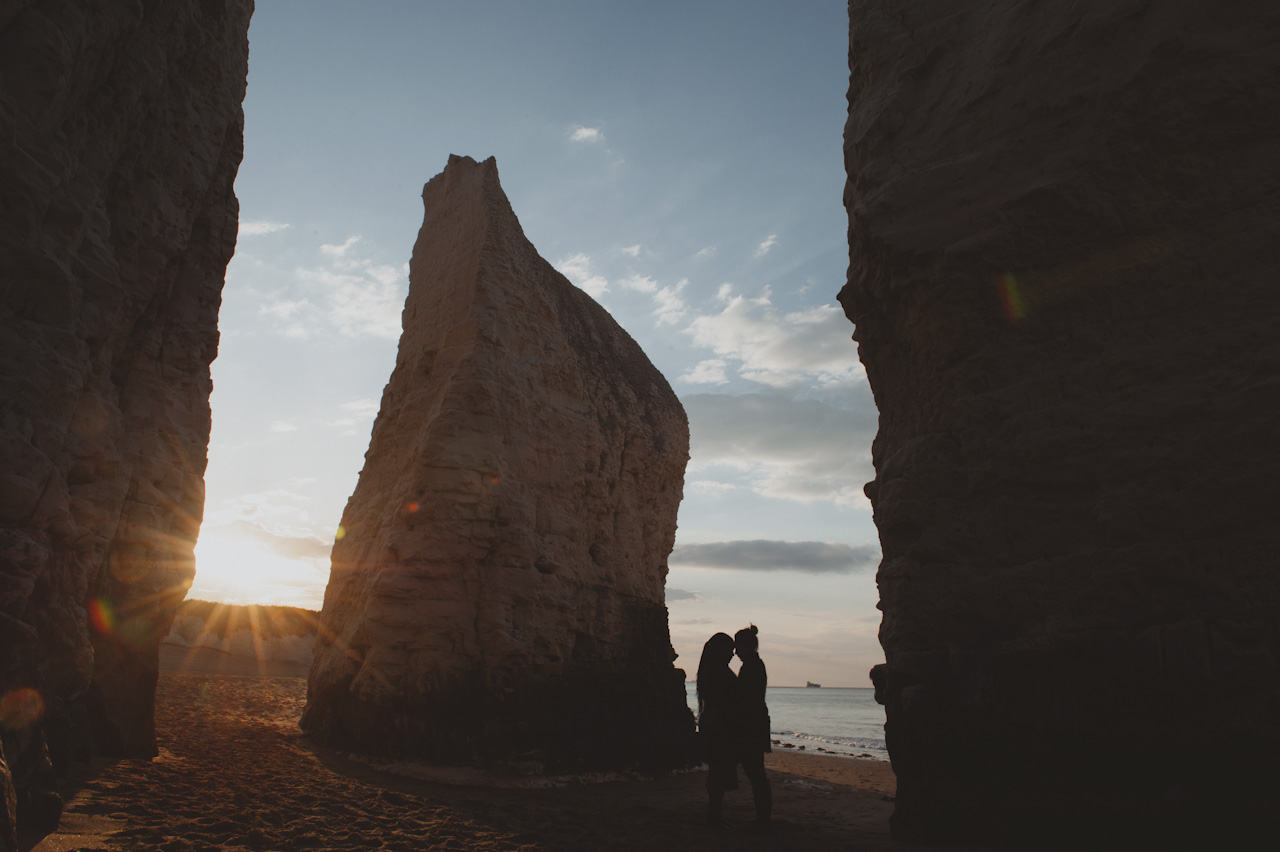 It's a good moment to reconnect
Don't forget that your adventure of planning a wedding is a long journey of rushing around, searching, booking, seeing friends and family, planning… simply craziness. You absolutely love it and yet you get tired from all the excitement. Now you have a chance to cherish this special moment in your busy lives. An engagement shoot can give you reconnection and simply time to just be still and being in the present. I love nothing more than witnessing my couples sinking into each other and enjoying each other's company. Time can really standstill if we make our minds up firmly about being in the moment. Imagine being in this madness of wedding planning and there is one opportunity when you can actually stop and perhaps talk about how you met and try to find small details about each other that you are grateful for. Maybe some weird little quality about your other half that really makes you laugh or a silly little thing that only your partner would know. Maybe you can think of all the reasons you trust one another and the reasons why you are getting married.
I mean, this could also be great preparation for writing your vows! Perhaps you can just look around and observe the location, the different sounds, colours or people. Documenting this is honestly a wonderful way of entering a journey of many more adventures together and a marriage. As an alternative wedding photographer, I focus on creative artistic images of your authentic selves and bring out your personalities and connection between you.