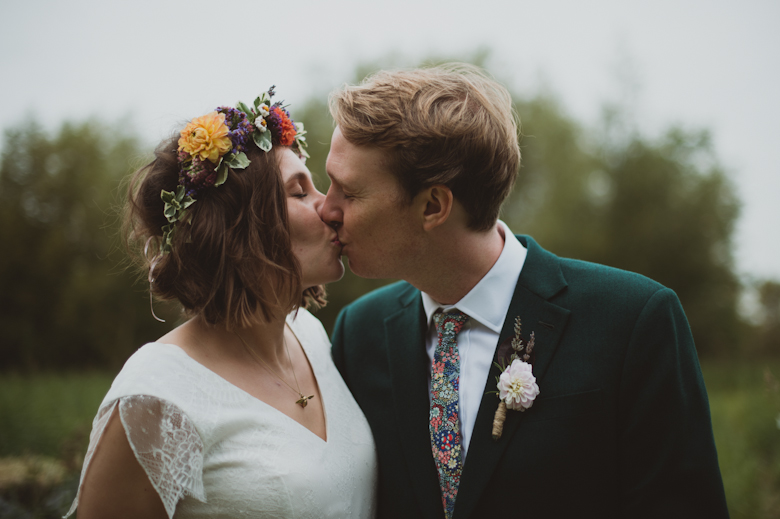 Isis Farmhouse wedding in Oxfordshire
I had a lovely trip down to Oxford for this wonderful Isis Farmhouse wedding. Chel & Ned's ceremony took place at the Oxford register office where the couple got officially married. After this lovely intimate ceremony, we took a leisurely riverboat ride down the river to the Isis Farmhouse where the celebration of Chel & Ned's love started, lots of laughs and warm hugs. I absolutely loved being on the river as I love water and I felt very connected.
That wonderful boat ride was followed by an outdoor humanist ceremony and as you can see this was one magical and beautiful event. Then the amazingly decorated venue, beautifully arranged flowers and autumn decoration, such as pumpkins and chestnuts, cake décor out of autumn leaves, nuts, etc. We then great food, music, a fun and relaxed atmosphere, absolutely perfect decoration everywhere. One fun, informal and natural festival wedding. Photography was pleasant and easy, I had such a fantastic time capturing those beautiful moments.
Oxfordshire wedding photography
Chel & Ned planned a truly fun and relaxed adventure for their wedding day. I love Oxfordshire weddings, they are beautiful every time. This festival wedding venue has some kind of magic. Chel looked stunning in her catsuit dress and her bridesmaids were gorgeous. The humanist ceremony was very emotional yet fun and relaxed. Ned looked handsome and his groomsmen were some great helpers, I have to say. Great bunch!
I captured some beautiful portraits of the happy couple at the Isis Farmhouse and walking down the canal/river. They were a little shy but in no time they relaxed and enjoyed being alone with each other, time stood still for a while, it was truly beautiful and simple. Chel & Ned are absolutely made for each other and you can see that in the photos. I am so delighted to share this relaxed Isis Farmhouse wedding in Oxfordshire, it was beautiful, relaxed and the atmosphere of the wedding was magical. As an alternative wedding photographer, I appreciate weddings like this one, full of character and good vibes.
Are you looking at your options to get married in Oxford?  Please get in touch with me for a chat or any questions you may have. I often capture beautiful weddings at Oxford Colleges, and in Oxfordshire. I am an alternative wedding photographer offering an informal photography style.