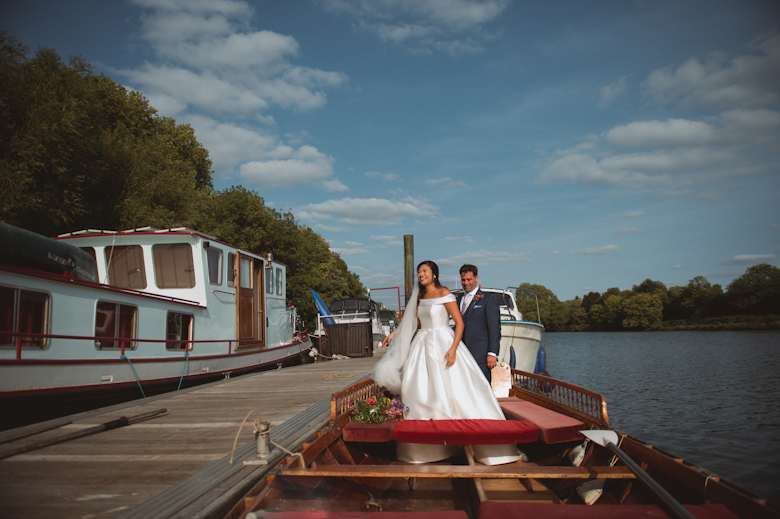 12 Jan

Richmond Wedding Venue
Bingham Riverhouse – Richmond Wedding Venue
In this Richmond wedding venue you get everything, greenery, space, wonderful atmosphere and the river. Bingham Riverhouse wedding venue is simply stunning and honestly you keep finding beauty all around you.
Sara and James got married last September with 30 guests and they had fun, wonderful time in strange times like Covid pandemic. They didn't think negatively and just enjoyed every moment to the fullest. Their London wedding was absolutely beautiful, starting at the gorgeous St. Stephan's Church. The cermony was emotional and fun at the same time.
After the ceremony everyone walked through a lovely park to the river and we took a boat ride to the venue. Rowing boats! Very exciting time on the river and as you can see, Sara and James laugh non stop. Everyone loved the boat ride, it was definitely the highlight of the day.
The atmosphere at one of the most beautiful Richmond's wedding venues, at the Bingham Riverhouse was just relaxed and pure pleasure. Enjoy this fun wedding full of emotion and laughter.